» Comics - Chapter 3 - 02 - January 20th, 2011, 7:10 pm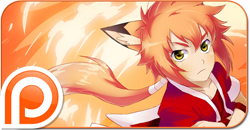 Like Hotarugari? Become a patron and help support it!
Creator's Comments:
salis
, January 20th, 2011, 7:16 pm
- Yes, Naoki even sleeps perfectly. That's how awesome this kid is.

Dream sequence starts... now! Hope y'all are ready for this! Next page comes next week, so I'll see you then!

-SAL

P.S. Thanks for all those that bought Hotaru t-shirts and a double thanks to my returning customer! (You know who you are! <333) Here's another reminder that Hotaru t-shirts are in limited stock and sizes! So hurry and order yours if you haven't already! http://hotarugari.smackjeeves.com/shop/

Reply:

MegamanZDevil - Thanks! The first panel was my favorite. Not drawing Hotarugari in two weeks really refreshed me and I can draw these pages so much better now!!

Jazeki - LOL, so do I! I used to laugh in my sleep, too.

Nitsuru - Makoto is a new character, but not the girl we saw before. The girl from last chapter does appear soon, though.

Heldrad - Me too. 8'D He looks so comfy~!

Hyli_Tuben_Mechanic - Actually, now that I think about it, Makoto is a unisex name, (Sailor Jupiter from Sailor Moon is named Makoto, so girls can be named it too.) but this Makoto is a boy and a character we haven't seen before.

VibeCatcher - Haha, I wish I could always update sooner than people expected.
And yes, I do believe this is your first time commenting! I really appreciate hearing from my readers, so thanks!

Addict - Thank you! I try my best!

myscreame - Hahaha, the suspense is killing you, right?
And yeah, me too! Naoki is practically perfect in every wa. (LOL, like Mary Poppins!) Hotaru on the other hand is not. XD

ChiakiAida - Ho ho ho! Who do you think Makoto is? >w< I wonder if anyone can guess.

HaKu10 - AI~!!! <333 YOU'RE ALIVE! HISASHIBURIDAYO~! I missed you so bad! ;A; You left SJ for so long, I was beginning to worry. I'm so happy to see you again! And thank you! It's good to hear you're still enjoying this silly comic of mine! And I can't wait to hear about your awesome new story, too~! And I'll get to sending you that message I've been meaning to send you since forever ago. TvT

ChiakiAida - BINGO! You are correct! How did you know?! OAO Wow, you notice everything! I managed to update the character page with her picture, but I still haven't written in the information yet. Haha, but it's as you say, I like to keep you guys in suspense! >w<

ivorybreath - Thank you so very much for all the kind words! Hearing them gets me so inspired and motivated to keep drawing! I really appreciate you taking the time to say them. I'll do my very best to keep updating for you!!!
Advertisement
, May 29th, 2017, 12:48 am
-
Reader Comments:




*insert catchy dream sequence music*

posted by godmoderncommander on January 20th, 2011, 7:31 pm








if i didn't already know what was gonna happen, i might've had to find you n' beat the next page out of you-- I-I MEAN.. I WOULDN'T DO SOMETHING SO VIOLENT. NO. NO SIREE.
ahah first panel. j-.. just the first panel is so much love. n' last panel. i like how it's lighter then how you normally do the panels. awesome ///

posted by MegamanZDevil on January 20th, 2011, 7:47 pm








I sleep like Hotaru. lol.

posted by Jazeki on January 20th, 2011, 8:00 pm








I sleep like Yumi lol XD
And I'm thinking Makoto is the girl we saw before right? =/

posted by Nitsuru on January 20th, 2011, 8:18 pm








Naoki is adorable :'D I really want to hug him and then sleep on his tummy~ x3

posted by Heldrad on January 20th, 2011, 8:28 pm





Makoto?
THIS is interesting >:3

posted by SolaratheHedgehog on January 20th, 2011, 8:32 pm








I laughed at the first panel.

posted by pwii on January 20th, 2011, 9:28 pm








pshh
I sleep like Hotaru. Always diagonal across my bed.
hmm
I wonder who Makoto is?
Makoto is a boy's name right? So it wouldn't be that girl from the last chapter...?

posted by Hyli_Tuben_Mechanic on January 20th, 2011, 9:38 pm







A Double Update?

I was about to say "what the frick, I thought you said you weren't going to update for a long time", then I looked at the hiatus page again and saw the phrase "one more week".
derp

Is this the first time that I ever commented on your series? <_< I think it is! Great comic by the way.

posted by VibeCatcher on January 20th, 2011, 10:46 pm








i totaly sleep liek hotaru:I

posted by Tablix on January 20th, 2011, 11:54 pm








your interiors are amazing.

posted by Addict on January 21st, 2011, 12:14 am








nice can't wait for next week

posted by sala218 on January 21st, 2011, 8:10 am








Hahaha! Xd their all sleep so nicely... except for the fox xDDD LOL

posted by Lavender Okamari on January 21st, 2011, 2:52 pm








OH GOD CLIFFHANGER NUUUUUU.
MAKOTO, GASP! WHO?? I MUST KNOW!!
I love that Naoki is just the definition of perfection. He sleeps perfectly straight, like a geisha. such elegance, haha.
too bad I sleep like Hotaru there :D

posted by myscreame on January 21st, 2011, 5:50 pm








Yumi so dreamy *u* ...naoki so peacefully....hotaru so........XD
oh, makoto?I wonder who is this person, I may have a clue ...but I guess we will see who she/he is in the next pages, right?>v>

posted by ChiakiAida on January 22nd, 2011, 5:56 am








is she dreaming? o.O
and lol @ Hotaru xD

posted by AmoriiBlossom on January 22nd, 2011, 7:00 pm








Yahoo~! I finally caught up~!!! XD
Hisashiburi~, Sal-chan~ :) How are ya? I hope you're doing well. Guess what? I'm starting a new story~ I'm not putting it up for awhile, but just wanted to let ya know! Miss ya lots~
-Ai :)
P.S. Your story's AWESOME!!! Still loving it~ <3

posted by HaKu10 on January 29th, 2011, 6:51 am








I think that makoto is Yumi's lil bro ! OAO ......probably.
Oh also~ I noticed you updated the character page with the unknown priestess from the last chapter >u< yay~ but still there aren't many informations , I see you like to keep us in suspense~ >w<

posted by ChiakiAida on January 30th, 2011, 11:27 am







O:

omg, i just found this comic and now i'm completeley in love!!! its amazing! fantastic! the characters have so much life and r so charismatic!! i look forward to more updates!!

posted by ivorybreath on January 30th, 2011, 9:25 pm