» Comics - Chapter 4 - 03 - January 22nd, 2015, 12:32 am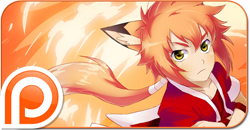 Like Hotarugari? Become a patron and help support it!
Creator's Comments:
salis
, January 22nd, 2015, 1:22 am
- Sorry about the huge delay! >__<; Finding free time to draw Hotarugari is a struggle for me while working too, but for those of you who want to help, Hotarugari now has a Patreon page!!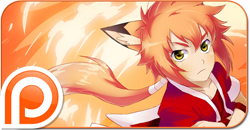 With Patreon, you can support and receive more of what you love, and if a third of the Hotarugari fans on Smack Jeeves pledges $1 to Hotarugari, I could quit my day job and work on Hotarugari full-time! That's with just a third of you lovely people!!

Although I'll keep trying to update Hotarugari every week on my own, I really appreciate any support. Thanks for reading this and Hotarugari!

-SAL
Advertisement
, May 29th, 2017, 3:41 pm
-
Reader Comments: