» Comics - Chapter 1 - 07 - December 27th, 2009, 4:20 pm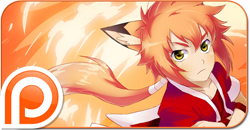 Like Hotarugari? Become a patron and help support it!
Creator's Comments:
salis
, December 27th, 2009, 4:26 pm
- Ha ha, this one was so much fun to draw! I love those sinister expression. And this had a lot of good perspective practice. Which I'm not used too...

Like, at all. :0

-SAL

Reply:

Roxas-Sora1999 - Haha, thanks!

MrChawana - Thank you veyr much!!
Advertisement
, May 29th, 2017, 12:50 am
-
Reader Comments:



Gasp...

First to comment! Huzzah, I have finally found a page without comments! >:3 P.S I like her sinster smile in the first panel, it reminds me of myself... >o<

posted by Roxas-Sora1999 on August 11th, 2010, 12:10 pm







mmmm

i love how you draw and color things.

posted by MrChawana on April 5th, 2011, 5:59 pm